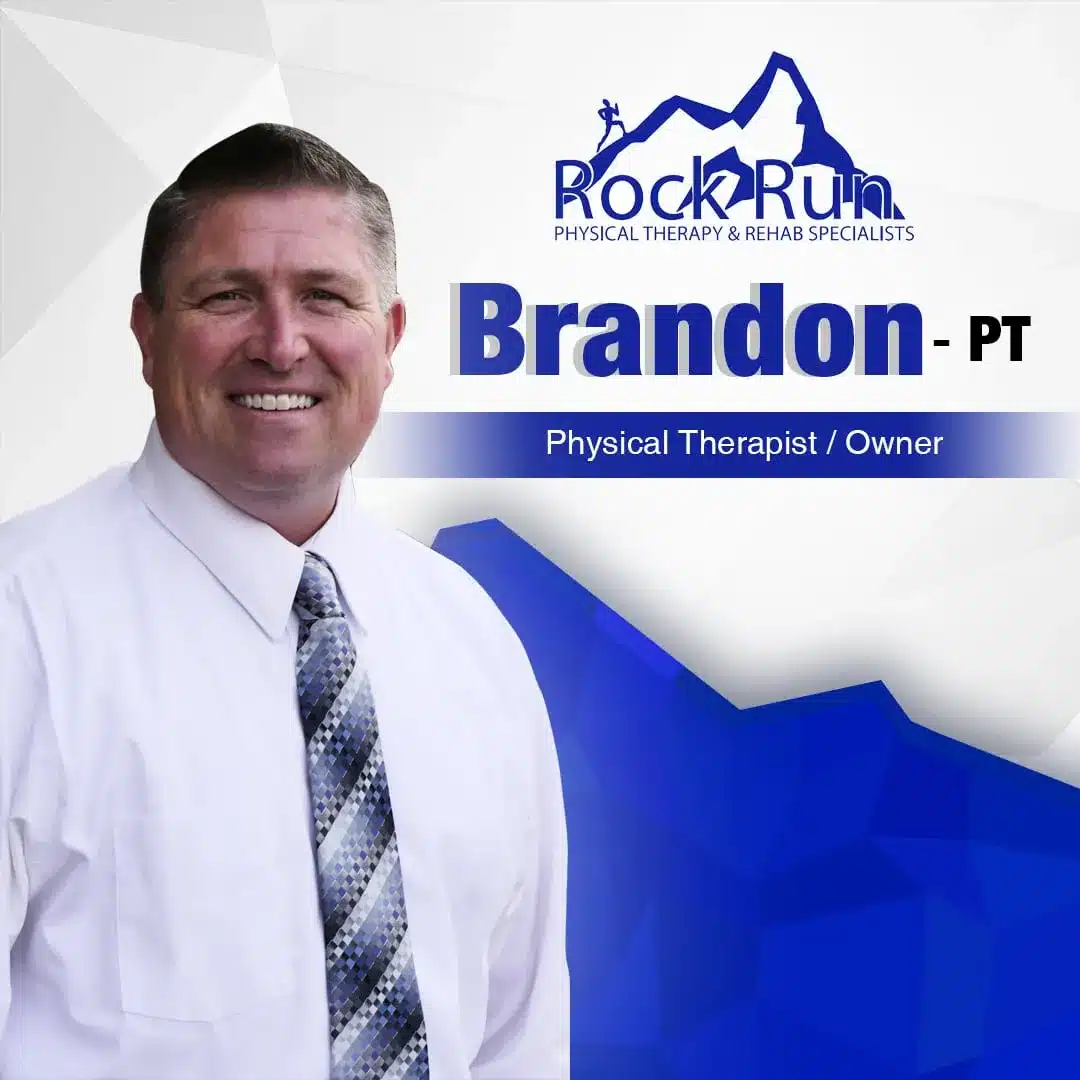 PT
Physical Therapist/Owner
Brandon received his Bachelor of Science at Lake Superior State University in Sault Ste. Marie, Michigan in 1997. His emphasis was primarily on Exercise Science. For most of his undergrad years, Brandon worked as an Athletic Trainer for men's ice hockey and women's basketball. Once graduated, Brandon went right on to earn his Master's degree in Physical Therapy.
After graduating in 2000, Brandon was the Head Athletic Trainer for Weber State University Hockey Club. Not only has he worked hard to keep injuries under control to keep the team playing, but also did what he loved best, treating patients. He landed his first Physical Therapist job at IHC WorkMed in Utah.
Given Brandon's hard work and eagerness to continuously learn, he was promoted to Clinic Director after only one year of service. Not long after, he moved onto a new experience with North View Therapy. This was not enough, and did not satisfy his need to give more to his patients the way he intended. The solution for him was to go into private practice.
Today, he has achieved his dream and is the proud owner of Rock Run Physical Therapy & Rehab Specialists. Brandon is able to spend more time with each patient and deliver more personalized care to each patient that walks through his door. Brandon is excited to see the new challenges that will cross his path and looks forward to optimizing your human performance.